You're sitting on your couch, watching a frigid-looking newscaster rant on and on about the polar vortex sweeping your neighborhood. Watching the TV, you realize two things: those icicles on the newscaster's face are actually frozen tears, and it's time to get the heck outta Dodge. Put your Christmas bonus to good use this year and spend the holiday with your honey far away from the ice and snow at one of these winter getaways:
Destination: Phuket, Thailand
Average Temperature in December: 81 F 
With a nickname like the "Land of Smiles," how could you have a bad time in this country? You can't. Phuket is a place of rabble-rousing partygoers. Crack open a Singha beer on Kata beach and be sure to upload a picture to Instagram.  Thailand is one of the best winter getaways for the couple who likes to dance the night away, and likes to get a good tan while they're at it. Make sure to go to a full moon party if you get the chance, because these events go all night, and are sure to leave you with some weird and wonderful memories. Glow sticks, drunk tourists on the beach, buckets of vodka…what more could you want?
Destination: Key West, Florida
Average Temperature in December: 76 F
Rent a tandem bicycle and don't worry about how silly you look, because this balancing act is surprisingly a blast. Boogie down to the beach to awkwardly snuggle on one beach towel (you really should have brought two, entangled limbs aren't sexy), or hunt for Ernest Hemingway's lingering six-toed cats around town. Between the Gulf of Mexico and the Atlantic Ocean, you'll find warm waters, white sand, and a snorkeler's paradise at Dry Tortugas National Park. Just keep an eye out for sea turtles, because those little buggers don't like to be bothered while sunbathing.
Destination: Turks and Caicos
Average Temperature in December: 76 F 
You might feel a little snooty when you tell friends and family you're headed to the pricey tropical destination of Turks and Caicos, but you've had to deal with their humble-bragging for years (not to mention your sister's Facebook feed flooded with baby pictures). Known for its massive resorts and stunning beaches, you can spend your days on the sand and your evenings getting couples massages, or hanging out at Sand Bar drinking with locals.
Destination: St. Martin-St. Maarten
Average Temperature in December: 82 F
Polar vortex, schmolar vortex. You would call your in-laws to wish them a merry Christmas, but you're too busy discovering the clothing-optional beaches in Orient Bay. Just don't try to FaceTime Gram and Pop Pop while you're lounging in the nude. Once you're back in your barely there swimsuit, rent a tandem kayak with your honey and reaffirm the fact that you two aren't very athletic—you did meet at a computer programming convention after all.
Destination: Big Island, Hawaii
Average Temperature in December: 80 F
Black-sand beaches, turtles, and the oh-so delicious Lava Flow cocktail. When you two aren't busy sipping rum from a coconut, you'll be hiking in Waipio Valley and taking epic pictures in front of waterfalls (just don't stretch your selfie arm too far, falling from the top would definitely reverse the effects of your morning beachside yoga class). Learn about Hawaiian mythology and channel the energy of Pele, the volcano goddess, into your love affair.
Destination: Cabo San Lucas, Mexico
Average Temperature in December: 79 F
Spend your days sailing under the iconic Arches of Cabo San Lucas or try something new and rent paddleboards together. The Mexican sun cures all matters of the heart, and so do several rounds of margaritas. Take a shot of tequila for Father Christmas and try to learn the words to "Rudolph" en Español with your special someone.
Destination: Cape Town, South Africa
Average Temperature in December: 68 F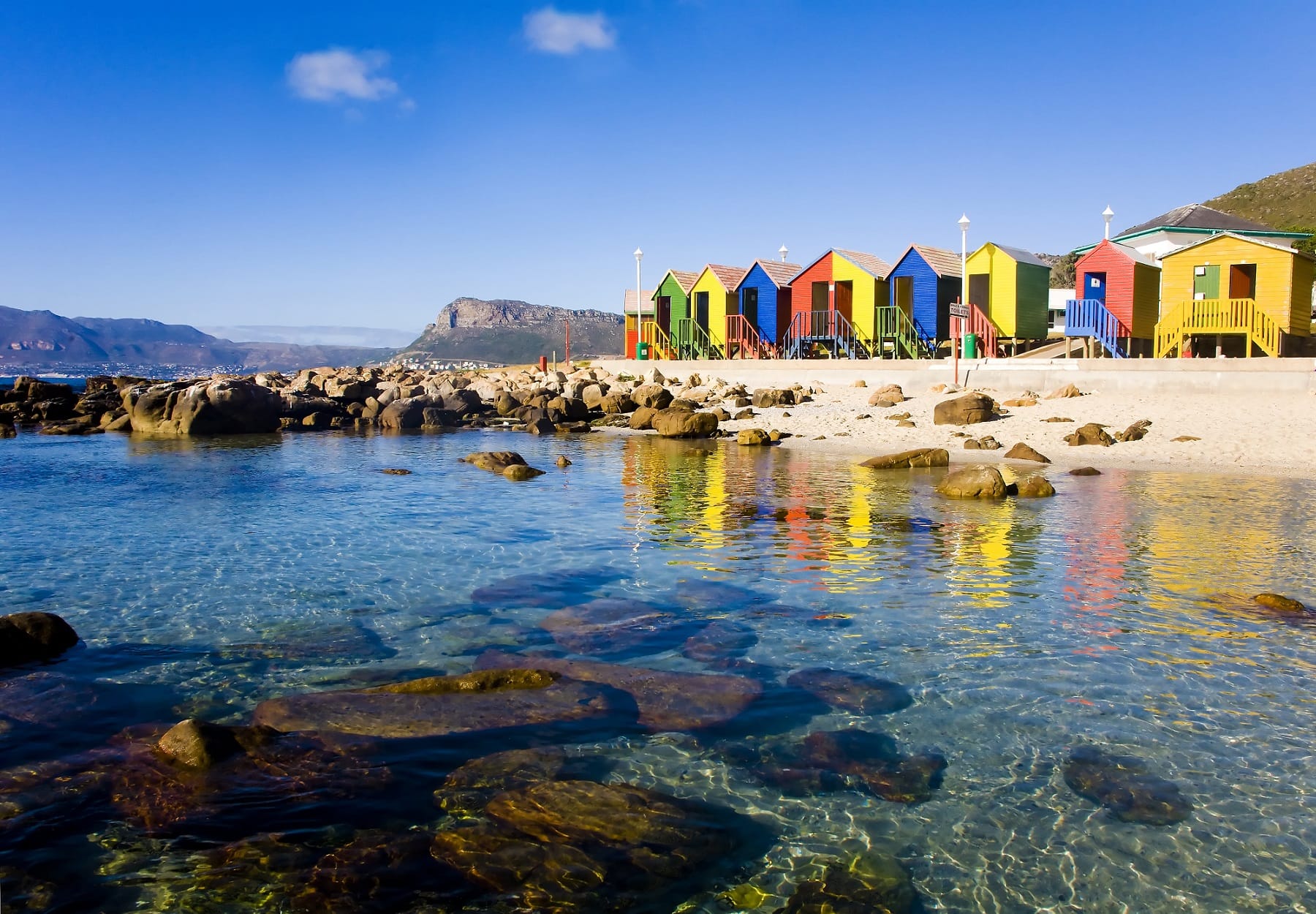 Hiking Table Mountain hand-in-hand (throwing down said hand to catch your gasping breath), checking out penguins on Boulders Beach, and eating beef grilled on the braai all make Cape Town a must. Not only is this locale exotic, but it's full of adrenaline-inducing activities. The adventurous couple can cage dive with sharks or go on safari to see some creatures straight out of the "Lion King." And trust us, you will definitely be feeling the love tonight.